Four ways to enhance your wellness routine in 2021
Mar 27, 2021 — Margo Marrone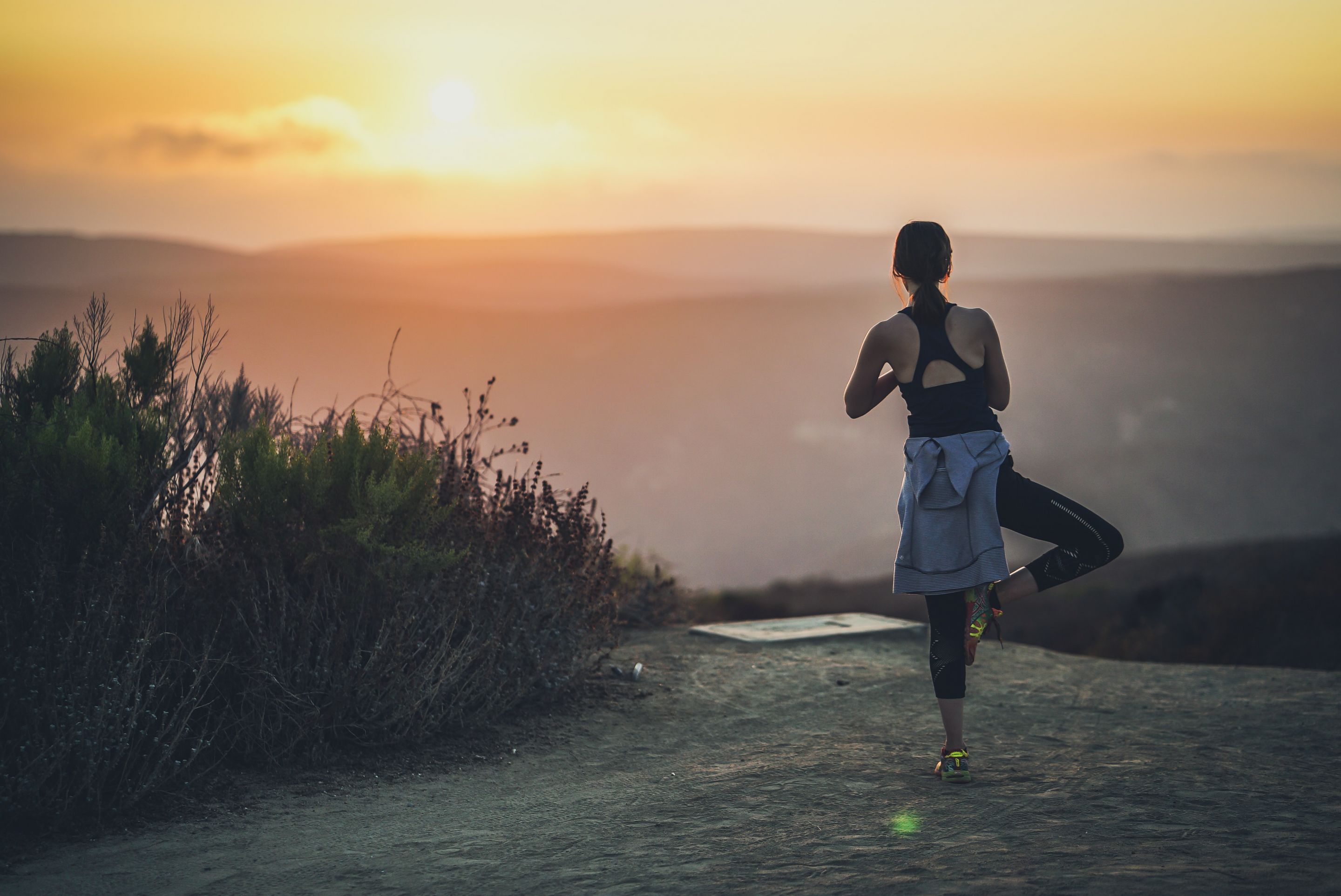 Maintaining a wellness routine is key to achieving the healthiest, happiest version of yourself. Here, Margo Marrone, Co-Founder of The Organic Pharmacy shares her tips to enhance your wellness routine in 2021.
The world can feel overwhelming at the best of times and, over the last year, it's become more important than ever to take care of your body and mind. Creating a routine and sticking to it is a great way to gain some control over your life, which has become particularly important during these uncertain times.
Aside from your regular day-to-day activities, developing a wellness routine is the perfect way to add some structure to your day. Not only can it help you keep up healthy habits but setting aside some time each day for a little self-care can help to boost your mood and health.
Below, I'll be going through the ways you can develop and enhance your wellness routine in 2021.
Focus on physical health
Wellness starts from within and taking a little more time to focus on your physical health can go a long way towards feeling your best self. Scientists suggest that 150 minutes of exercise each week is enough to keep your body healthy, and it doesn't matter how you get those 150 minutes.
Those who do 20–25 minutes of exercise each day aren't necessarily healthier than those who do 150 minutes in one day, according to a study by Queen's University. So, whether you decide to do a short yoga workout each morning, or go for a long walk each weekend, you'll be pleased to know you can fit your wellness routine around the rest of your tasks.
Combined with regular exercise, a healthy diet can keep your body and your mind healthy, so it's important to practice good nutrition, too. Make sure you're getting a balanced diet that includes plenty of fruit, vegetables, and protein. And remember to give yourself a treat now and then!
If you're worried that you're not getting enough vitamins and minerals, taking health supplements can help support your body. You can even get a selection of supplements designed to target specific areas of concern, including immunity boosting supplements and options designed to manage stress and moods.
Take care of your mental wellbeing
While taking care of your body can help maintain your wellbeing, it's also important to focus on your mind. Meditation is a great way to check in with your body and achieve a more controlled and focused state of being.
Meditation and mindfulness have been linked to improved mental health. This includes an increased feeling of wellbeing and better emotional and behavioral regulation. So, meditation could be something to add to your wellness routine if you haven't already.
Meditation doesn't have to take up too much of your day, either. Just five minutes each morning can help you feel more present in the moment. There are a variety of different meditation techniques you can try, too, from mindfulness and focused breathing exercises to yoga and body scanning, so you're bound to find a type of meditation to suit you.
---
Download Medito, the 100% free meditation app, which includes guided courses to help you start your journey and deepen your practice. Available on the App Store or Google Play.
---
Improve your skincare routine
While make-up has taken a backseat over the last year, many of us have taken the opportunity to up our skincare regime and be kind to our body. Good skincare is important for wellness, as it not only keeps your skin in good health, but it can also help you feel confident and ready to face the day ahead.
The first step to practicing good skincare is developing a routine. Not only will this add structure to your day and ensure you're not missing anything out, but it can also help to reduce stress. Following a regular skincare routine using products containing antioxidants, electrolytes, prebiotics, and sunscreen can help to reduce levels of cortisol (the stress hormone) in your body, according to a recent study published in the Journal of Investigative Dermatology. Scientists believe that these lower stress levels occur as a result of higher skin quality and increased confidence.
To take the best care of your skin, I recommend following a four-step skincare regime each morning to cleanse, tone, repair, and moisturize. While you're applying each product, think about what you've got to do in the day ahead so you can feel prepared.
In the evening, a three-step routine of cleansing, toning, and repairing will be enough to keep your skin bright and healthy and will help you wind down ready for bed.
Choosing the right products for your skin is also important for taking the best care of your body. Your products should match your skin type and address any concerns, so it's worth taking some time to assess what your skin wants so you can give it the care and attention it needs.
For example, if your skin is feeling dry, you can repair its natural moisture barrier with products containing hyaluronic acid and antioxidants. If you've noticed signs of irritation, calming ingredients like Aloe vera and chamomile will help soothe your skin.
You might also want to choose natural skincare products over those with chemicals, such as parabens and artificial fragrances. This is because ingredients like parabens have been linked to skin irritation and allergic reactions. Products made from naturally derived ingredients will be gentler on your skin, so choose those with natural and organic formulations where you can.
Remember to be patient
When developing a wellness routine, it's important to be patient and be kind to your body. Don't worry too much if you miss a meditation practice or indulge in your favorite unhealthy snack one day. Taking some time out of your routine to do what makes you happy is also part of self-care, so remember to practice kindness and forgiveness. There's always tomorrow to get back on track.
Maintaining a wellness routine is the perfect way to look after your mind and body. By following the tips above, you can develop a routine that fits around your body and lifestyle.