Medito app
Free-forever meditation app. Made for people, not for profit.
Meditation can positively transform people's lives and no one should have to pay for it.
We've built Medito for people who have never meditated before or who want to deepen their meditation practice. No ads, no spam, no need to sign up or pay.
The app includes courses to help you develop your practice, including a 30-day challenge. It also includes a sleep section with sounds, stories & meditations to help you drift off to a peaceful slumber. There are hundreds of sessions to choose from, including breathing exercises, walking meditations, mantra meditations and sessions to help you deal with stress, anxiety, pain and low-mood.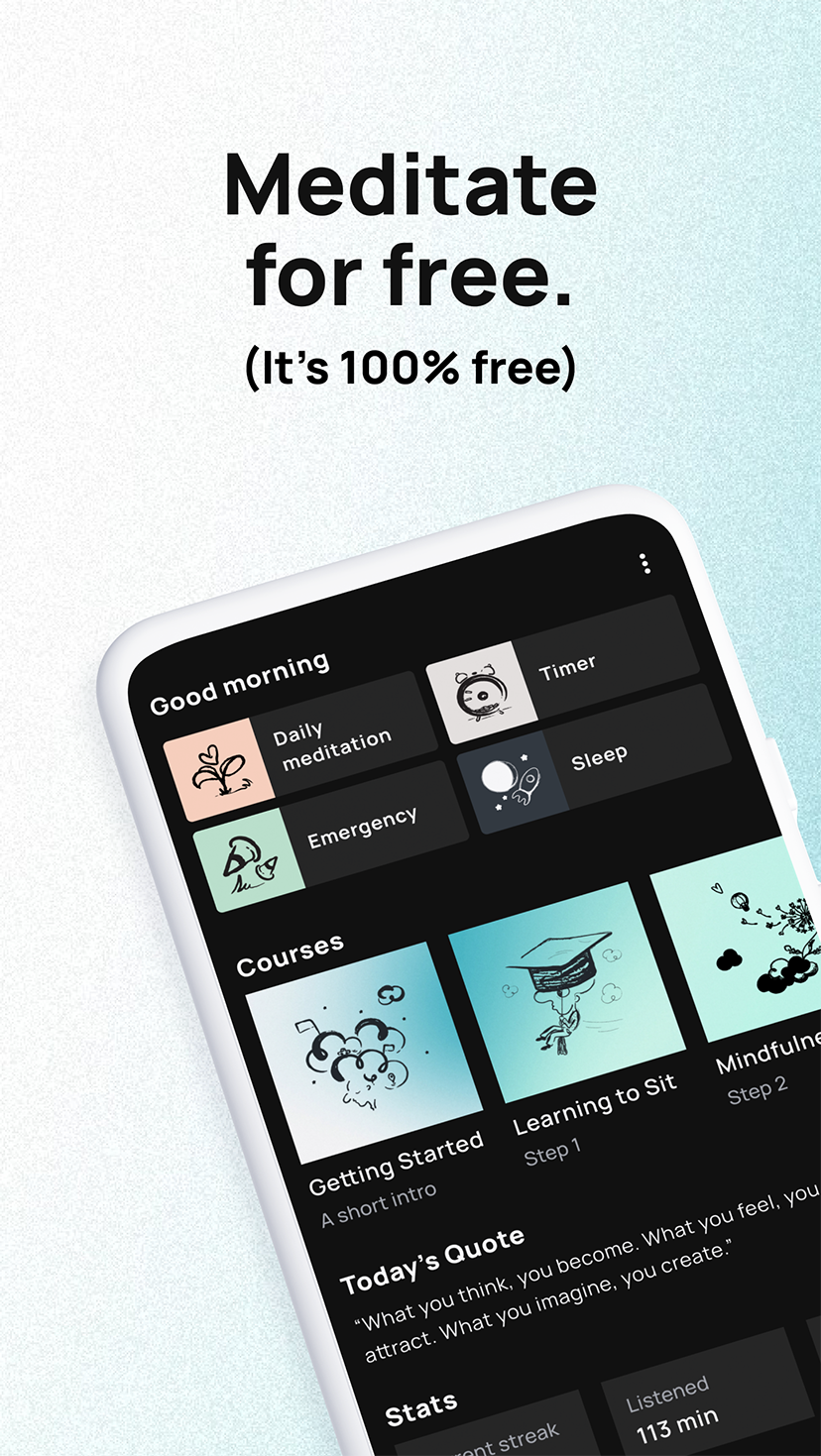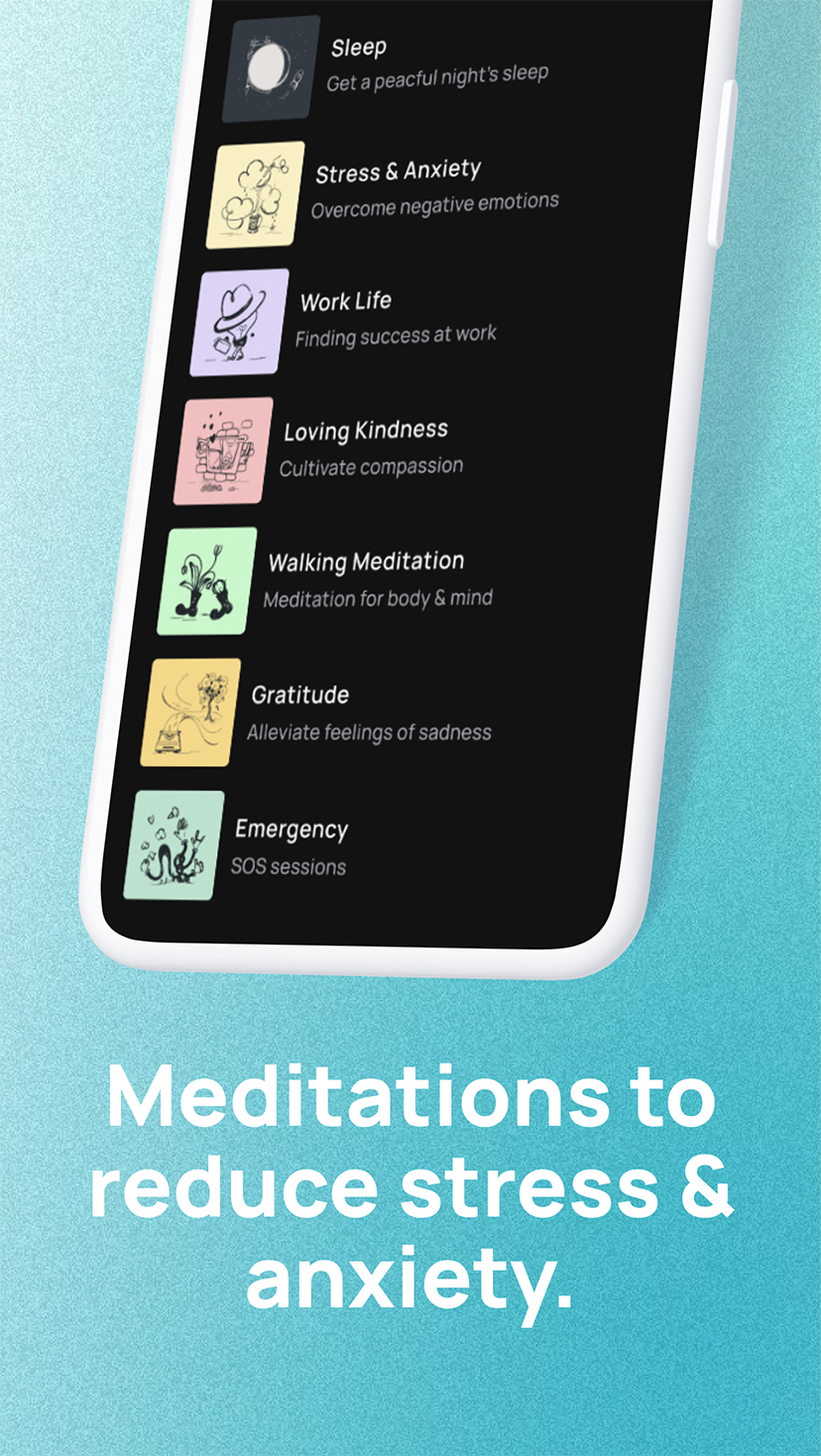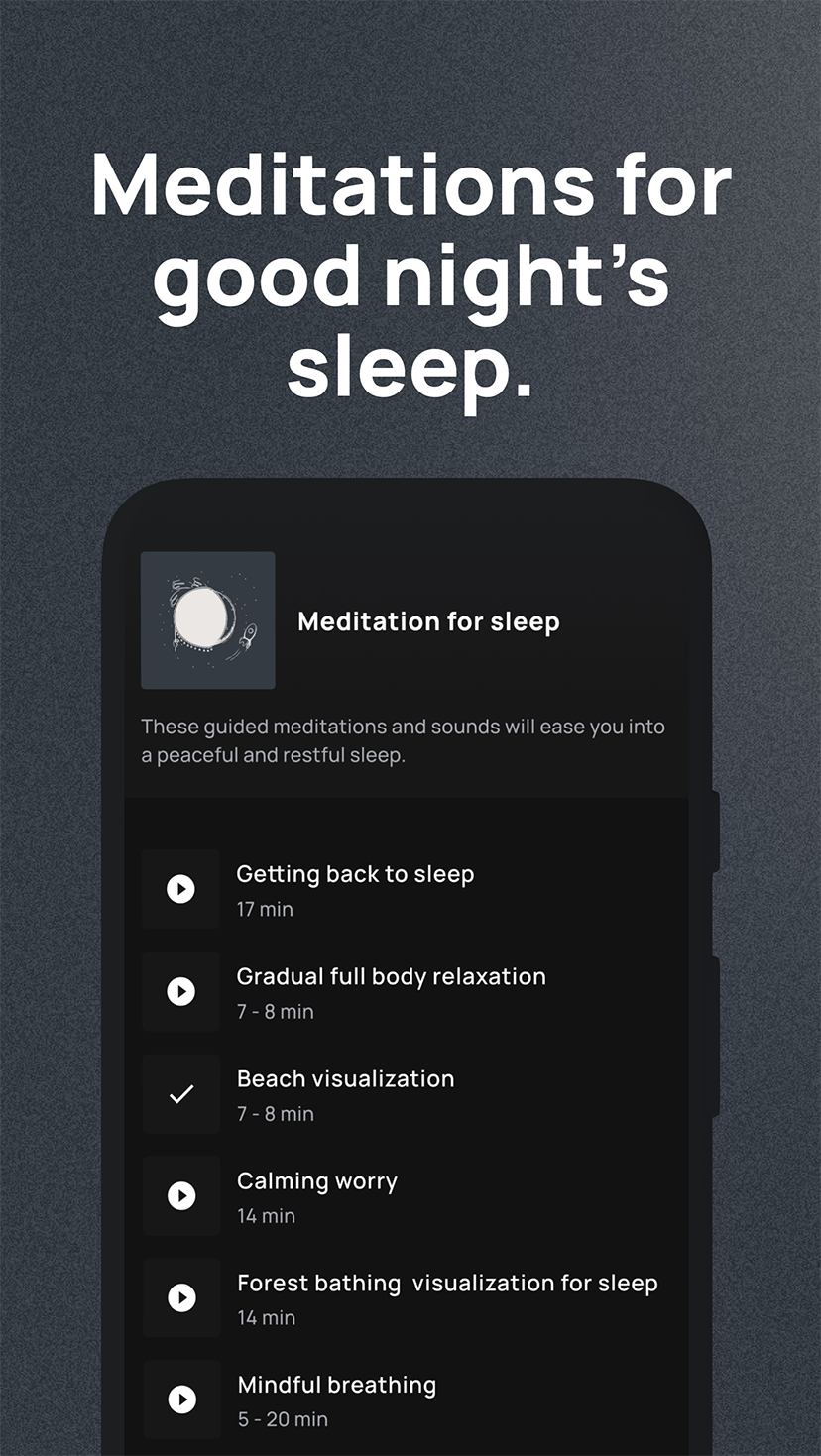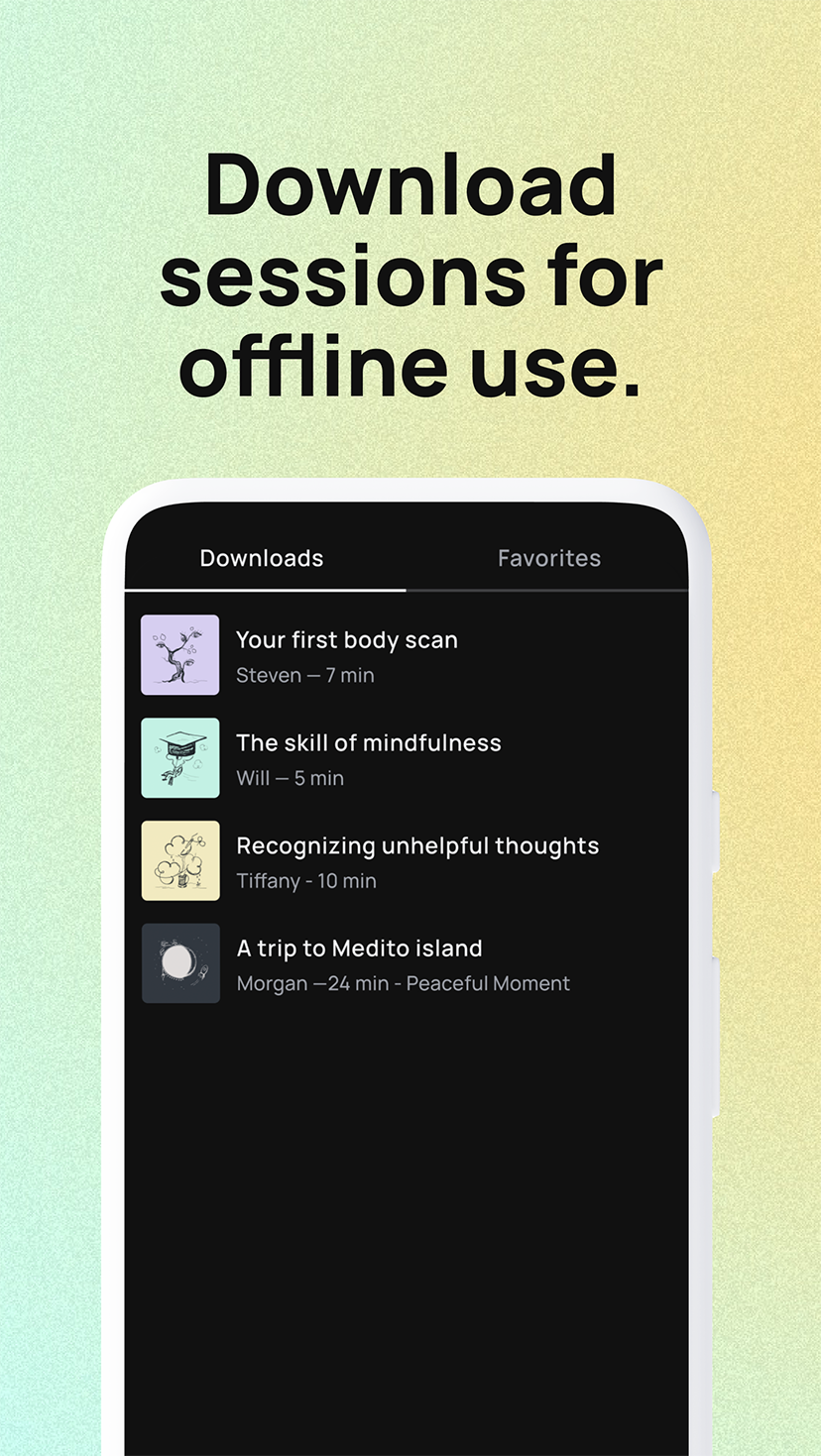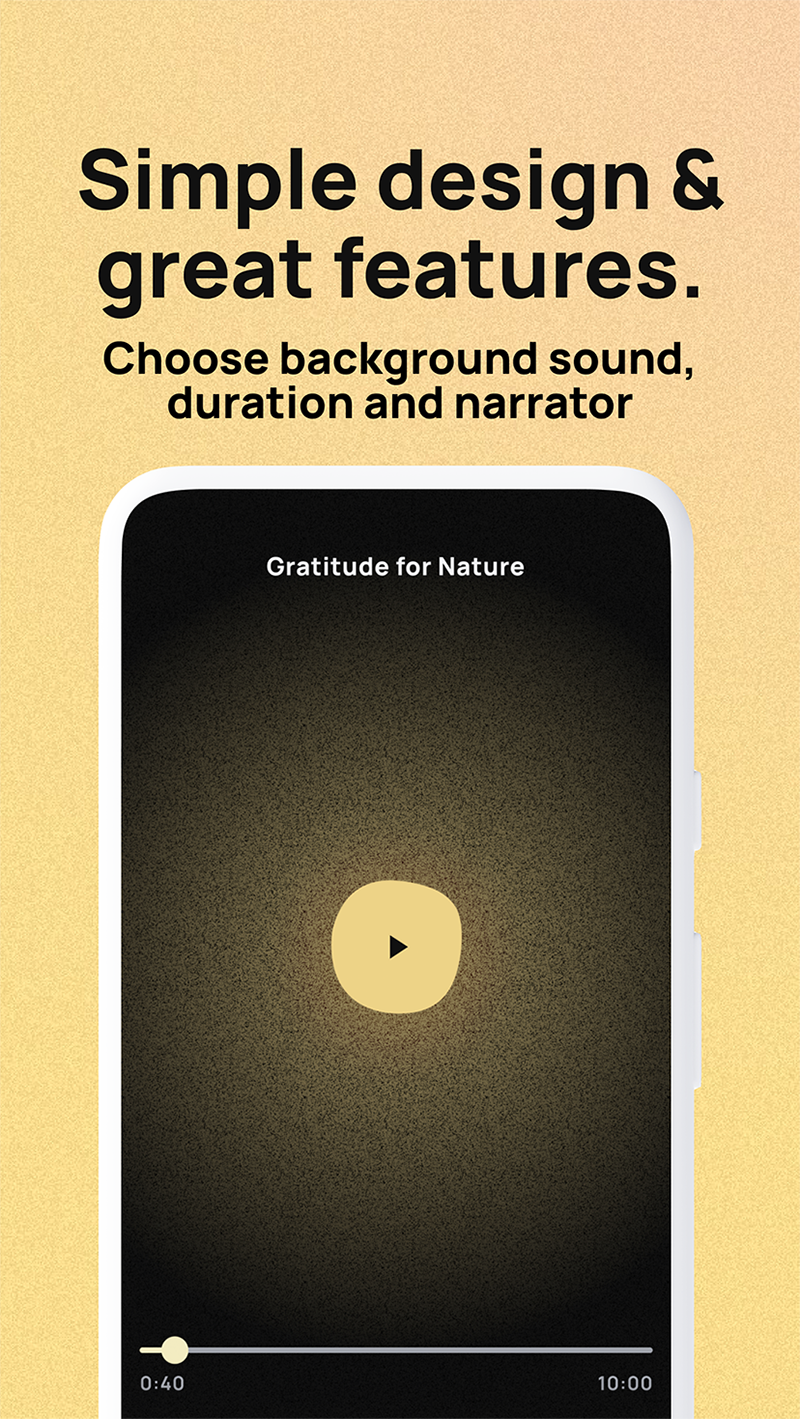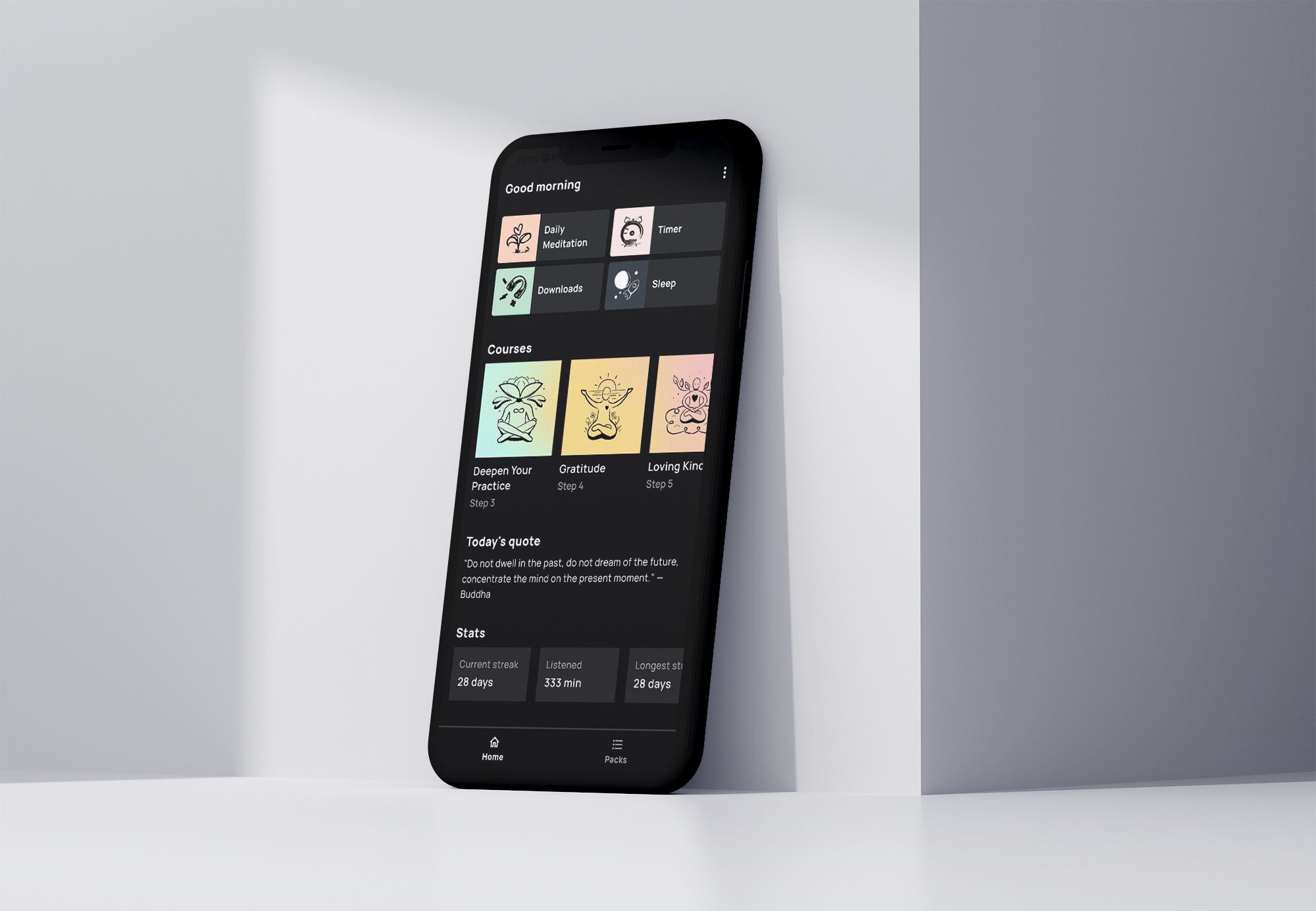 Simple meditation app, just what you need. - Ashraful
Yesterday I started meditating with your app, because it was so difficult for me to control my anxiety and stress. I have a lot of exams this month and your app helps me forget it all and be with myself. - from Instagram
If you want to get into Meditation, but don't want to hassle with finding an app that doesn't have intrusive ads or permissions, this is perfect. I had looked at 3 other commercial apps before a friend recommended this to me,. Medito has a beginners course to help you understand how and why to meditate. The voice recordings of the guides are excellent quality, and the voices themselves are calm and soothing. - Tash
If I could give this app 100 🌟 I would do that because from many months I am facing difficulty in focusing and feeling low but Medito helped me a lot. Thanks for making this app I find it really helpful and it's easy to use and have lots of features but the most important part is that it's totally free, must have app during this difficult situation. - Yashoda
Amazing! I've tried many meditation apps, specially those that claim to be free (and mostly aren't), but this is one is by far the best! It is 100% free, you can choose the voice you want, they have a beginner's class for those who never meditated before, and many other types of meditation. - Liv
This is a true gem. I've been using it for meditation for the last 3 weeks and it's simply brilliant, there's plenty of content and it's free. I can't recommended enough - Marcin
New sleep sessions for World Sleep Day!
It's really important to get good sleep! Getting consistently good quality sleep has been shown to enhance memory, increase creativity, lower food cravings and …