Expanding our Diversity & Inclusion Advisory Board
Nov 04, 2021 — Yuta Hasumi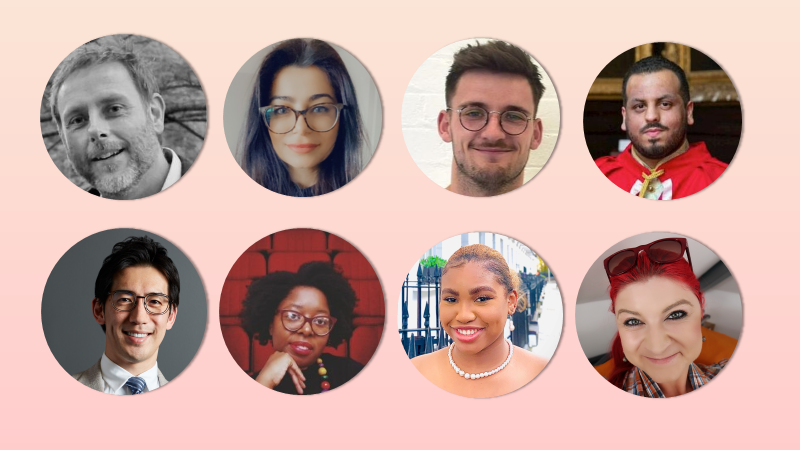 Medito has been showing our unwavering commitment to diversity and inclusion (D&I) by using our platform in support of Black Lives Matter movement as well as celebrating Pride Month. We're eager to make sure we embed a culture of diversity and inclusion, making Medito as accessible as possible to everyone that can benefit from meditation and mindfulness.
To continue strengthening the inclusivity of our content and programs, we are delighted to expand our D&I advisory board.
I would love to take this opportunity to introduce four new members. Please join us in warmly welcoming them! We will continue to produce inclusive, sustainable and accessible content along with Yuta Hasumi, Saadet Yalcin, Fiona Igwe and Tukeer Hussain, who are existing members.
For further D&I initiatives, please take a look here.
Billy Cole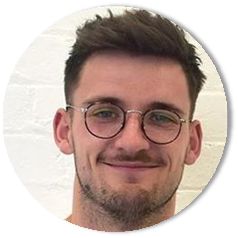 Hi, I'm Billy, (pronouns he/they). I'm a Manager at Stonewall in their workplace team - my work focusing on LGBTQ+ inclusion in workplaces. I experience OCD and meditation and mindfulness is something that's helped me massively, therefore I fully believe in the mission of Medito. I also know that poor mental health and wellbeing disproportionately impacts certain identities and minority groups. This highlights to me the importance of the Diversity & Inclusion board at Medito and makes me massively excited to be a part of it. I'm hoping I can make an impact on the board; I'm interested in inclusive recruitment and removing barriers for users. Let's see what we achieve together.
Emilie Fellingham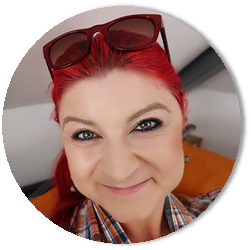 Emilie started the UK's first British Sign Language speaking bank branch, has run equality, diversity and inclusion (ED&I) events across the UK including at The British Music Experience at London's iconic O2 and has brought new audiences to Fringe festivals across the world, through psychometrics and personalising content. Having introduced and embedded strengths-based culture within 3 separate organisations, advised on accessible HR policies, and led ED&I strategy at various places including one of Europe's largest mutuals, Emilie has a great variety of experience to bring to Medito.
Based in the UK, Emilie is an Equality, Diversity & Inclusion leader with over 12 years of experience, across different sectors and in a variety of interesting roles.
She has led talks and facilitated workshops on topics including neurodiversity, gatekeeping within ED&I, anti-racism & white privilege, bias & leading with an intersectional approach. She is a member of many research groups and was recently approached to become a speaker for an international recruitment network as a specialist in neurodiversity and an "inspirational leader".
Emilie is also a trained musician, composer and sound therapist and is currently studying at the highest practitioner level with the British Academy of Sound Therapy. Emilie supports academic research programs into music therapy and international projects to build new tools, products and environments. She designs immersive sensory experiences that combine digital art installations, scent and soundscapes for groups, and one-to-one sessions, particularly for people with Dementia or Autism.
Emilie is Neurodivergent, with 3 conditions under that umbrella and has found the practice of meditation significantly helps to improve focus, explore resilience and resonance, control pain and reduce anxiety. She is excited about working with Medito to help make the app as accessible as possible and bring mental health support through meditation, for free, to millions of people across the world.
Paul Billington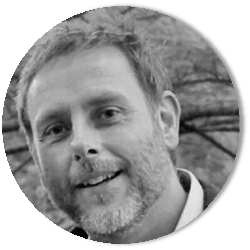 I am currently a HR Manager in Workplace Support and a Lead in Diversity & Inclusion at a large financial company in the UK. Recently featured as part of a case study on successful inclusivity in the workplace (in the book '`Neurodiversity at Work'), I am a part of a real drive to increase support for physical and mental health, alongside neurodiversity in my workplace. I've experience and certification in counselling and counselling skills, qualifications in NEBS(ILM), NEBOSH, IOSH, mental health and neurodiversity and I have been a manager for many years - so I hope to continue to make a difference both inside and outside the workplace.
Over the years I have written for magazines, co-produced a TV show for local television, been a volunteer 'Listener' for The Samaritans and I've recently been a staff writer and a part of the management team for a successful website.
I have also been a meditator since 2005 and have a personal interest in this area alongside philosophy. In a complicated and stressful world, I really believe that meditation can be as important as a balanced diet, regular exercise and a good night's sleep. However, I admit that I am still working on those last three elements! Right now, being able to participate in the incredibly successful journey Medito is taking is quite an honour. The idea of a non-profit foundation bringing high-level, comprehensive and accessible content to the world at large for free is inspiring.
I am married, have two neurodiverse children and probably far too many pets. I enjoy reading books, listening to a wide range of music and am a brown belt in Karate. And I also love coffee!
Rachel Gnagniko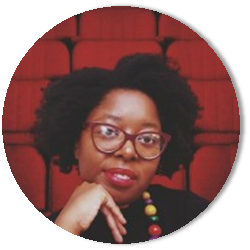 Rachel Gnagniko is a French-Togolese Consultant specialised in Inclusive Arts Engagement who works to make inclusive changes in the arts and cultural sector. She conducts focus groups, policy writing, and workshops for arts organisations to enhance their creative case for diversity. In 2019, she presented her research work at the 7th Biennial Conference Network Afroeuropeans on the impact of Liverpool's International Slavery Museum and literature and film based racial narratives on the advancement of more inclusive European societies.
Rachel has 15 years of experience in inclusion and social change in both France and the UK. She studied labour and organisational sciences at the Conservatoire National Des Arts Et Métiers, has a Master's in communication strategy from the European Communication School, and specialised in diversity management practices at the Chartered Management Institute before founding Amiokaa, an Equality, Diversity, and Inclusion consultancy for arts and creative industries. She is currently working with other equality leaders to develop more creative approaches to valuing people through diversity.
DE&I aside, Rachel is a passionate advocate for foster care and the difference that carers can make to the lives of young people, and she also serves as a trustee for the Liverpool Guild of Students, advising elected students on how to make their campus more accessible and inclusive.