Live session with Prof Jennifer Daubenmier, PhD
Jun 20, 2021 — Steven Yorke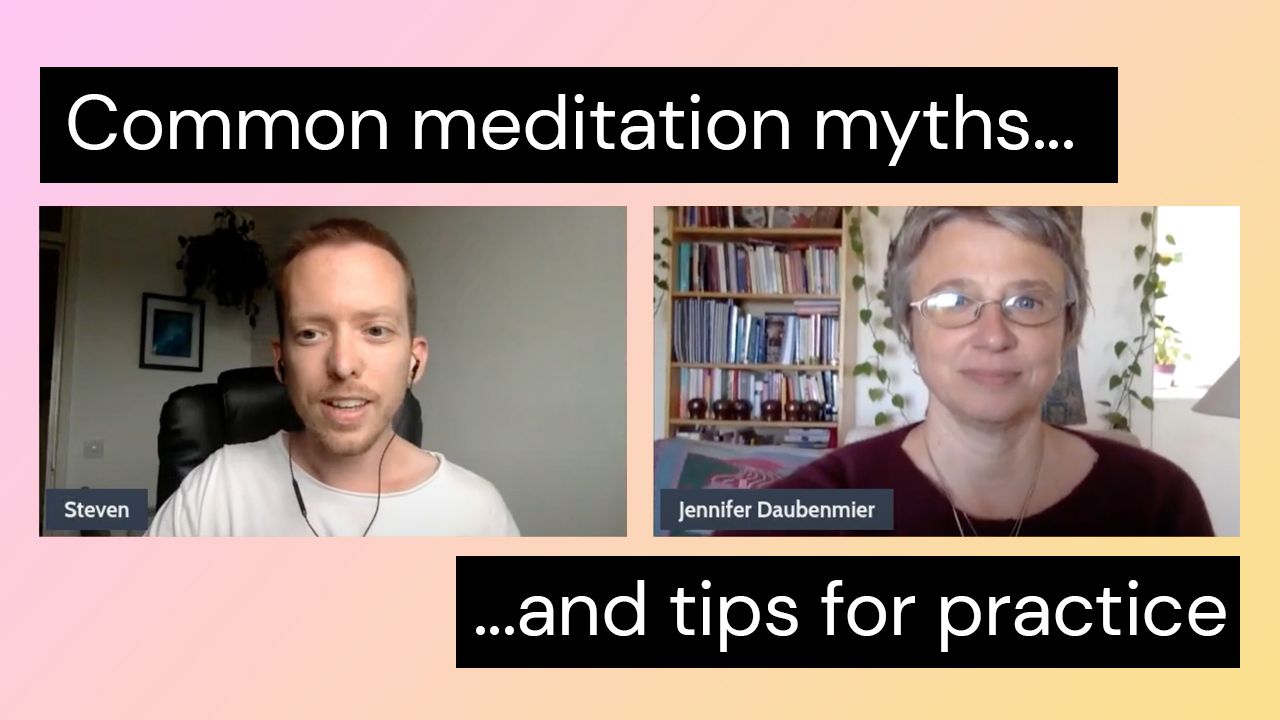 Professor Jennifer Daubenmier is a member of Medito Foundation's Scientific Advisory Board and she is an Associate Professor in the Holistic Health Studies Program at San Francisco State University. For the past 15 years, she has studied the impact of Eastern mind-body healing practices, including meditation and yoga, on well-being and health among people with obesity, Type 2 diabetes, heart disease and prostate cancer. Her work has been funded by the National Institutes of Health and she has published 45 peer-reviewed research articles.
She has been practicing meditation on the Buddhist path for 25 years under the guidance of teachers from the U.S., Nepal, and Tibet, and studied Tibetan Buddhist perspectives in India as a U.S. Fulbright Scholar. She currently teaches courses on meditation.
In this session, Jennifer leads us through a 5 minute guided meditation, then she talks about common meditation myths and gives some tips to help us in our meditation practice, followed by a Q&A.