How meditation can improve your life as a student or graduate
Sep 05, 2021 — George Longovitis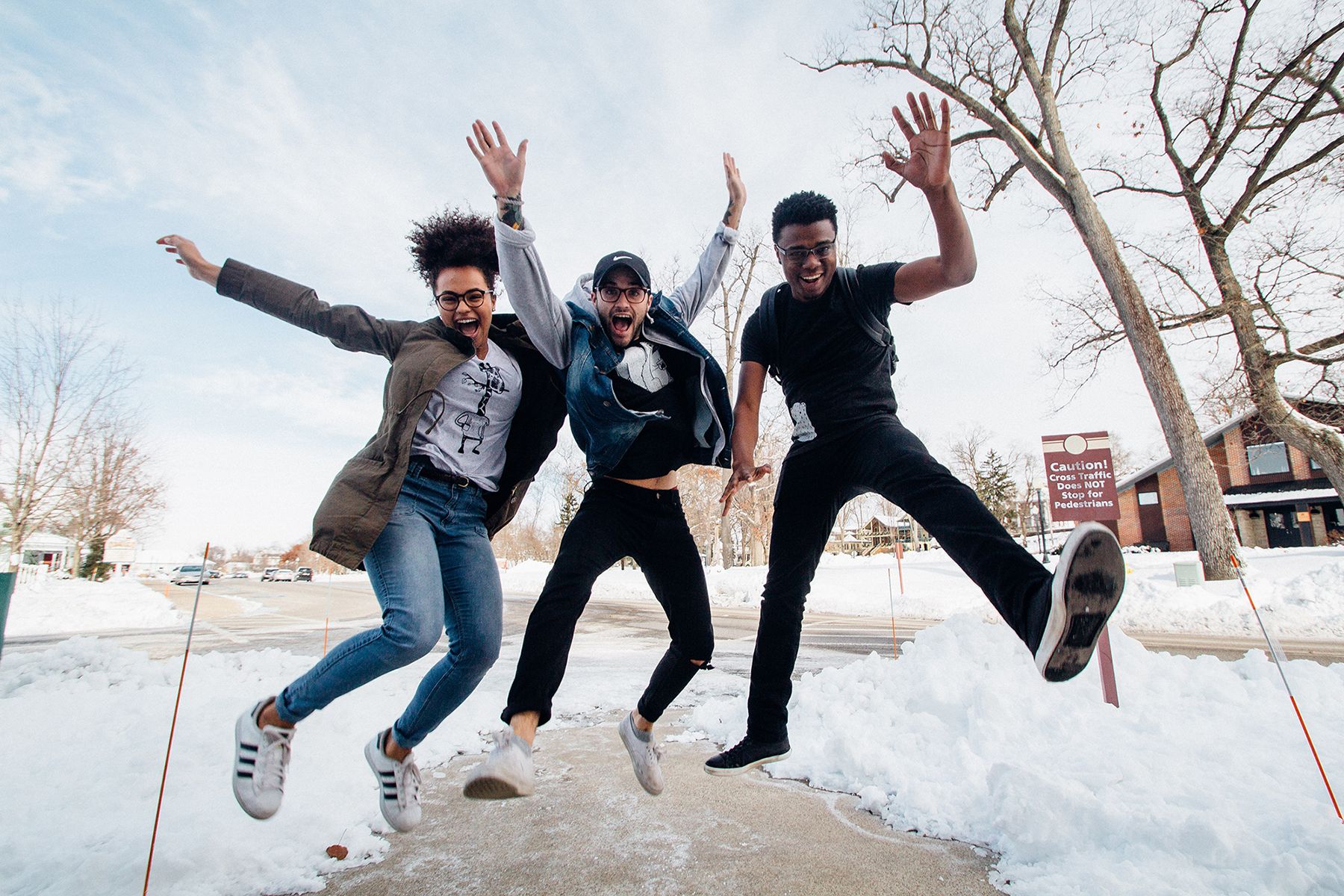 Students and graduates face different challenges in their daily lives. They have different needs, desires, tasks, and targets. Yet, in both cases, mindfulness is a useful skill to cultivate.
There are many ways that meditation can help you as a student or graduate, such as:
Stress Reduction
Improved Performance

Better ability to focus
Improved self-esteem & self-image
Less procrastination

Improved Quality of Life

Lower levels of depression and anxiety
Better ability to overcome addictions and binges
Improved physical health
Better sleep
Improved emotional skills
Stress Reduction
Stress can be defined as The state of mental or emotional tension resulting from adverse or demanding situations.
To understand more about this mental state, we can just scratch the surface with a quick look of two parts of the brain, the frontal lobe, and the amygdala.
The frontal lobe of the brain helps in making good decisions. The amygdala is part of our survival mechanism. When something looks dangerous, the amygdala starts ringing the bell. When dealing with anxiety or past trauma, the amygdala can be a lot more reactive to stress.
Before adulthood, the pathway in the brain between the amygdala and frontal lobe isn't as strong, which can lead to feelings of stress. Behavioral health therapist, Jane Pernotto Ehrman MEd, claims that through meditation, the brain will rewire.
It doesn't matter if you are familiar with neuroscience. Studies show that mindfulness exercises can have a positive impact on stress management.
Yet, stress is stress. It doesn't matter whether you are worried about job hunting, getting rejected, living away from home, or working hard. Mindfulness helps you stay grounded in the present moment.
Through practice, you can learn to respond more objectively and less reactively.
---
Medito, the 100% free, nonprofit and open source meditation app includes sessions designed specifically for students and graduates.
---
Improved Performance
Focus Levels
Harvard University researchers show that our minds can wander around 46.9% of the time. That means some spend half of their time on thoughts and worries. We can become more aware of our thoughts through mindfulness and meditation. It is possible to let our thoughts flow away and to resist being dragged away from the present moment.
Self-Esteem & Self-Image
Meditation correlates with how we experience not only our environment but ourselves. Unfortunate events and other people might deform both our self-image and self-esteem. Studies have shown that mindfulness training can positively affect our inner mirror as well as increasing self-compassion.
Procrastination Proneness
We procrastinate for various reasons. It can be because of the fear of failure or the lack of motivation. Again, studies show that meditation might improve our natural motivation, concentration, and discipline.
Improved Quality of Life
Depression and Anxiety
Depression comes in many forms. It can be a result of a complex synergy of biological, social, and psychological factors. Over the years, more and more young people have started to experience depression.
Again, studies show the potential benefits of meditation on mental health problems such as depression and anxiety.
Two important notes here:
If you feel like you need help, go for it. Seek medical or psychiatric expertise and support. Never neglect your health, safety, and life.

Mindfulness helps you to stay aware of the present moment. For example, you might set unrealistic expectations and goals. Or maybe you have already created a negative self-image. Both might happen because of social media, peer pressure, or information overload. And that's perfectly normal.Take a deep breath, relax, reassess, and start over. Take your time, and enjoy the process.
"People are not their thoughts, they think they are, and it brings them all kinds of sadness." - The Peaceful Warrior, 2006
Addictions and Binges
Binges and substance abuse are affected by many factors, such as our mood, mentality, and wellness.
This is yet another case in which meditation could help, as it has been shown to effectively decrease binge eating and emotional eating.
Physical Health
Through meditation, you might:
Sleep
A good night's sleep can make us feel amazing and can be extremely beneficial to our wellbeing. Whether you are a student, graduate, or anything else. Through practice, you can improve your quality of sleep.
Emotional Skills
We define emotional skills as the ability to be aware, control, and express your emotions. Also, the capability to handle interpersonal relationships in empathy.
Emotional intelligence can be a key attribute to both personal and professional success.
Here are some emotional skills that might come in handy:
Staying kind, no matter what
Being empathetic
Being able to express your emotions
Being honest
Admitting your mistakes
Accepting your feelings
Staying motivated and motivating others
Being self-aware
Being grateful
Meditation and mindfulness exercises can assist you in building such emotional skills.
Final Thoughts
Keep in mind that various people benefit from meditation and mindfulness; From billionaires to hermits, world-class athletes to artists, children to older people.
Everyone's journey is unique, so there is no need to pursue a specific benefit or even any benefit at all.
Meditation sessions designed for students and graduates
Medito's newest free pack of meditations contains sessions specifically dedicated to students and graduates. The pack includes two sections; One for your busy and demanding student lifestyle, and another to assist in the transition to life and adventures as a graduate.
The pack contains:
Students Section:
✵ Introduction
✵ Moving Away From Home
✵ Balancing Work and Social Life
✵ Dealing with Exam and Study Stress
✵ Dealing with Procrastination
✵ Performance Anxiety
✵ Having Faith in your Work
✵ Unwinding Before Bed
Graduates Section:
✵ Feeling Low After Graduating
✵ Post-Grad Worries
✵ Moving Back Home
✵ Finding and Applying for Jobs
✵ Everyone's on Their Own Path
✵ Interview Nerves
✵ Facing Rejections
✵ First Day Jitters
You can start using the new Student and Graduate pack of meditations now - just download Medito, the 100% free, nonprofit and open source meditation app.