Join us at the first ever Medito Mindfulness Retreat
May 17, 2022 — Steven Yorke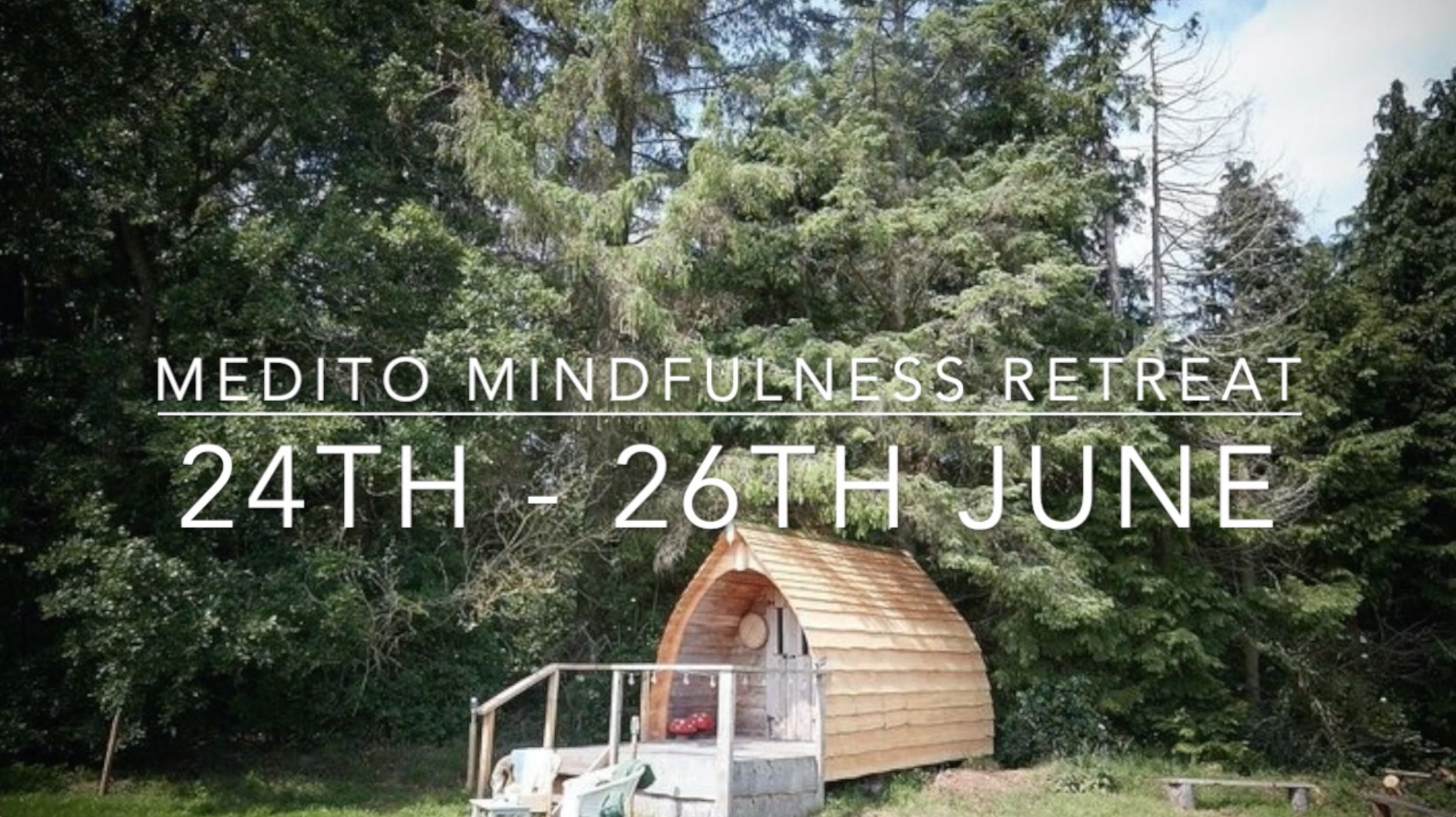 The 2022 retreat is now fully sold out
This is your opportunity to join the first ever in-person Medito Mindfulness Retreat. Meet like-minded people in a beautiful countryside setting, practice mindfulness and relax! This is hosted on a nonprofit basis, so the price is just to cover the cost of putting on the retreat.
Location: Into the Woods, Maughanby Farm, Little Salkeld, Penrith, Cumbria CA10 1NP
Number of spaces available: 12
Date: 24th - 26th June 2022
Food: We will provide healthy, plant-based meals: breakfast, lunch and dinner, tea and coffee, snacks. Please advise us of any dietary requirements.
Activities: Meditation, light yoga, mindful walking, talks on mindfulness, compassion and insight from the founders of Medito Foundation.
Cost per guest: This is a non-profit event, which just aims to cover running costs. Any surplus proceeds will go back into Medito Foundation.
Bring your own tent / campervan / caravan: £135 per person SOLD OUT
Cabin: £265 for 1 person or £200 each for 2 people sharing SOLD OUT
Hut: £235 for 1 person or £185 each for 2 people sharing SOLD OUT
Large pre-pitched tent: £185 for 1 person or £160 each for 2 people sharing SOLD OUT
The retreat is now fully sold out
You must be 18 years or over to book. If you are under 18, you can attend if you are accompanied by someone aged 18 or over. Before booking, please read the full terms & conditions here.
Facilities:
Communal showers, toilets and kitchen
Indoor and outdoor seating areas
Large communal fire pit and wood-fired BBQ
Solar lighting and charging points
No wi-fi, but excellent 4G reception (we recommend doing a digital detox!)
Bedding & towels provided in the cabin & huts
The pre-pitched tent includes fairy lights, carpet and inflatable double mattress
The cabin has its own wood burner and firepit
There are no electrical hookups for caravans/campervans