Interview with Kaya Usher
Nov 17, 2021 — Steven Yorke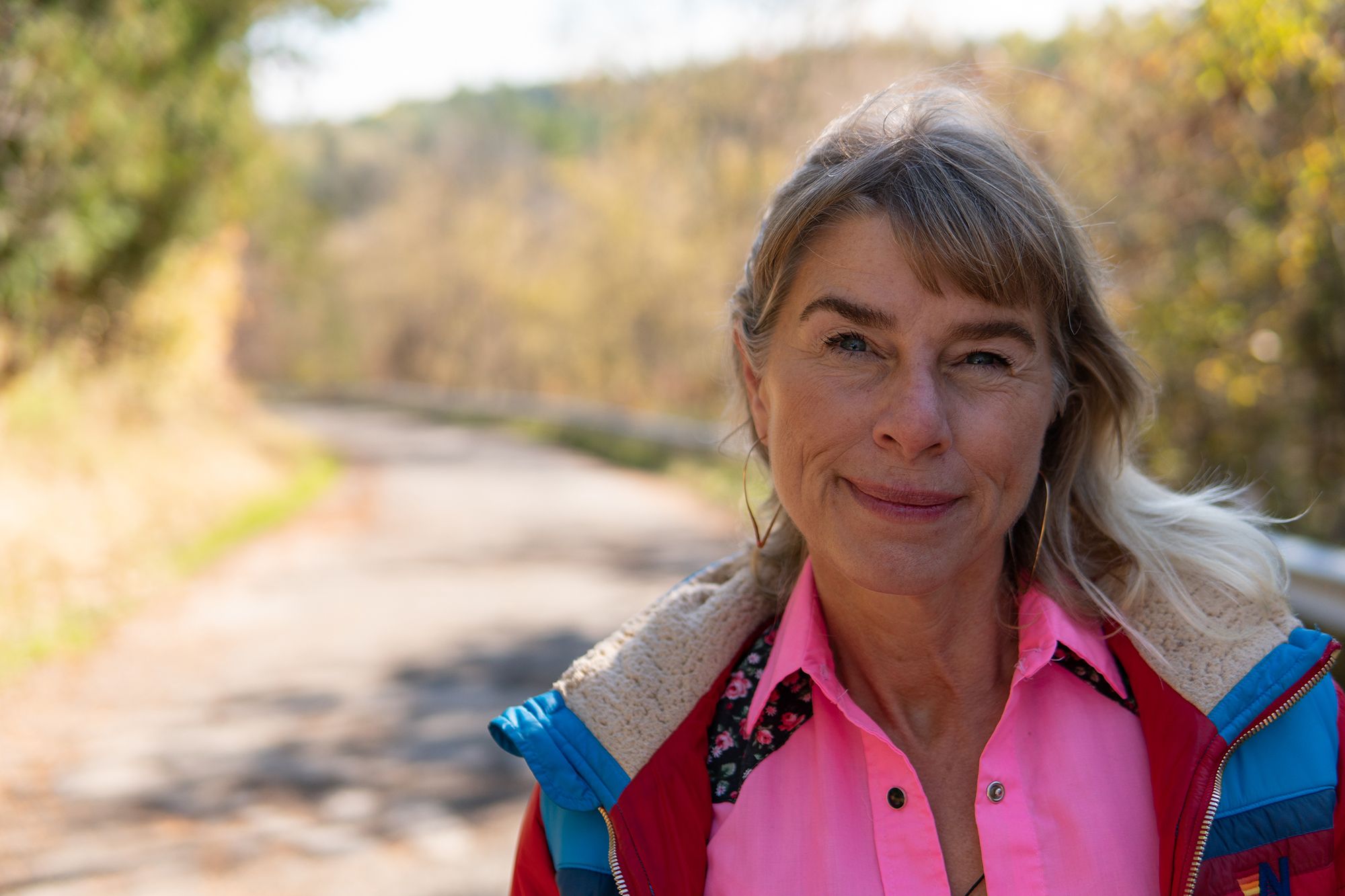 Kaya Usher is a musician from Montreal who has just released her debut album All This Is. Three of the tracks from the album are available now on Medito, in the Meditative Music section.
We spoke to Kaya on her album launch day, to find out a little more about what led her to creating this wonderful album full of ambient chords, hypnotic rhythms and elegant cadences.
Can you tell us a little bit about yourself and your new music?
I have always loved to write poetry, sing and play music since childhood. I have raised 4 beautiful children who lost their dad and my husband 4 years ago to cancer. He was a talented artist and musician too.
My new album is an expression of the hills and valleys of my life and the joyful place I have landed today. This album just flowed out of me with no preparation. Kevin Drew and two of my children helped me create this music. The album is infused with high frequencies that can help many to relax, release what isn't them and bring a deep calm into their day to day life. It was beautiful and emotional for me to create this debut and I am so pleased to share it now.
You've said that the album speaks to your unraveling, your epiphany and, finally, your metamorphosis. Can you tell us a bit more about this?
When I went through my own awakening process a decade ago after a serious health challenge I came to understand that everything is created of frequencies - us included - and it was then I started going through my own internal frequency shifts and I became very present to life. I call this type of living "Free To Be" for I believe we were created to achieve anything we set our hearts to.
How does your music induce a calm and deep relaxation?
The music incorporates high-frequencies. It is the frequencies that do the work. This is why I am also moved by my music. It is something that comes from beyond me. It's a power that many teachers have spoken of, today and in the past. These frequencies are of the highest order. So they create a natural harmonic resonance within the listener. For many, these frequencies have brought a deep state of relaxation and self-healing.
What inspired you to make music that helps with relaxation?
It feels timely to me. Our world is experiencing enormous change and as people shift - and sometimes in quite dramatic ways - they seek modalities and media that help to ground and soothe them.
Who are your musical inspirations?
I love all types of music and I hope to create many different styles of music in the future. I hope to do a lullaby record for young and old in the near future to help people with relaxation and sleep. But there will be all kinds of musical offerings in the future. Something for everyone.
What is your own mindfulness / wellness routine like?
I mostly spend my days in nature now in Canada with my many pets and family. My life is busy but I approach it with simplicity, curiosity and presence and I find every day flows even in challenging times. I love to dance and move my body daily. I love simple nourishing food. I work remotely which allows me to be flexible with where I am guided to be.
Do you have any advice for people who are just starting their own wellness or mindfulness journey?
Stay present. Stay in your body. Make time for yourself and get into nature as much as possible. Be patient and kind with yourself. You've got this. You're golden and you just need to trust your path. I am also here should you need a little hand holding.
What are your next plans after the release of this album?
My plans remain simple and open-ended. Daily I practice staying in the present moment. I am open to everything life can offer me. One of my dreams is to take this work on the road and share it with as many people as possible. I love to travel and meet new people, so I see myself travelling and exploring more. I also intend to create and collaborate on many more albums, videos, books, you name it. Everything is on the table.
I also have my wellness space, The Simplicity Platform. Tesla said, "If you want to find the secrets of the Universe, think in terms of energy, frequency and vibration." So, frequencies are the foundation of this platform. People come to The Simplicity Platform to rediscover themselves and release what is not them and no longer serves them. There are no rules or dogma with this practice, it's truly a Free To Be space.
I also have two books coming out in early 2022, which people can pre-order now: The Simplicity Platform - 8 Tenets, my seminal work explained and Free To Be 365, a Daily Word to support a gentle frequency practice.
---
For relaxing meditative music, guided mindfulness sessions, sleep stories and more, download Medito. It's 100% free.